Through Time and Terra:
A Non-Extractive Archaeology of the Future
La Biennale di Venezia, 18th International Architecture Exhibition,
Curator's Special Projects : Guests from the Future
Miriam Hillawi Abraham, 2023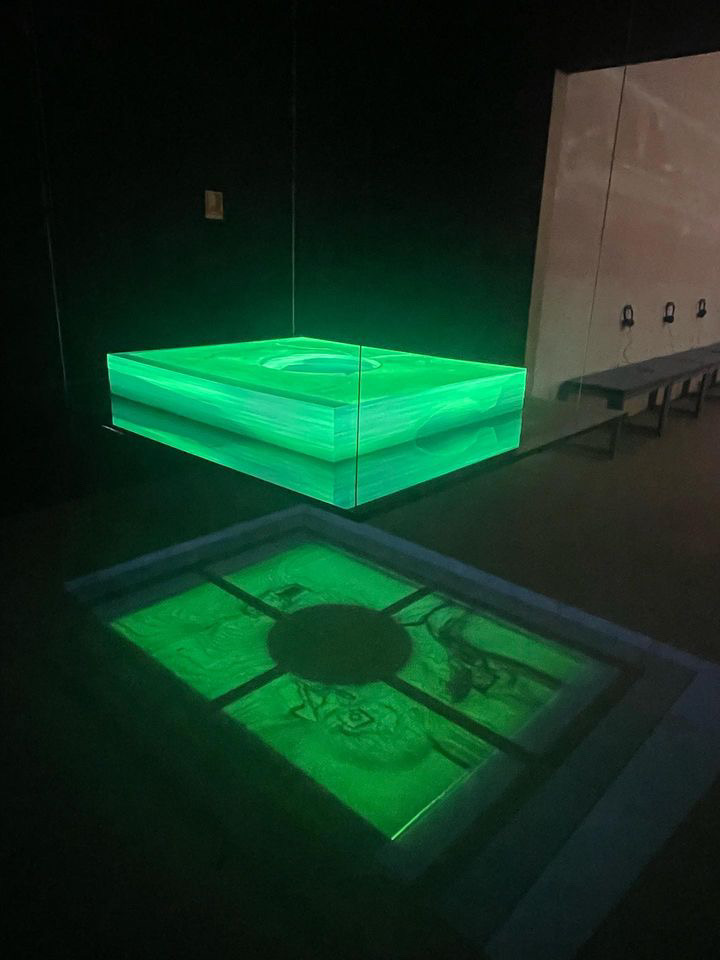 Laser etched plexiglass contour model with projected animation / 2023
Through Time and Terra, La Biennale di Venezia, Venice, Italy


"STILL THERE ARE SEEDS TO BE GATHERED AND ROOM ENOUGH IN THE BAG OF STARS"

- Ursula K. Le Guin, The Carrier Bag Theory of Fiction

The Abyssinian Cyber Vernaculus is a mode of architectural transmutation that slips past the physical barriers of deterioration and decay into the imaginary. For The Laboratory of the Future, this self-contained non-world is mined to produce an installation that looks across the strata of time and terra from the perspective of a detached 'guest from the future'. The installation is a microcosm of the Abyssinian Cyber Vernaculus, where an animated film follows a rotating gaze that gradually burrows deeper into the centre of a physical model of the virtual terrain, a God-like view that mines for its secrets, unsettling earth and waking long-forgotten ghosts.


As this body of work evolved, it emerged into an expansive universe with its own histories and guardians and as such began to serve as a folly to the physical site. As the churches themselves, carved from living rock, appear immutable in reality they face deterioration and change despite the efforts of bureaucratic conservationists and ecclesiastical orders. The Abyssinian Cyber Vernaculus thus operates as a mode of architectural transmutation that slips past these barriers into the imaginary.


Installation Design / 2023
Through Time and Terra, La Biennale di Venezia, Venice, Italy

By planting false evidence in the context it is able to redirect Lalibela's history and open up multiple channels of futurism
as the existing architecture bears witness to these stories, able to resist ruination and extend its life into the digital.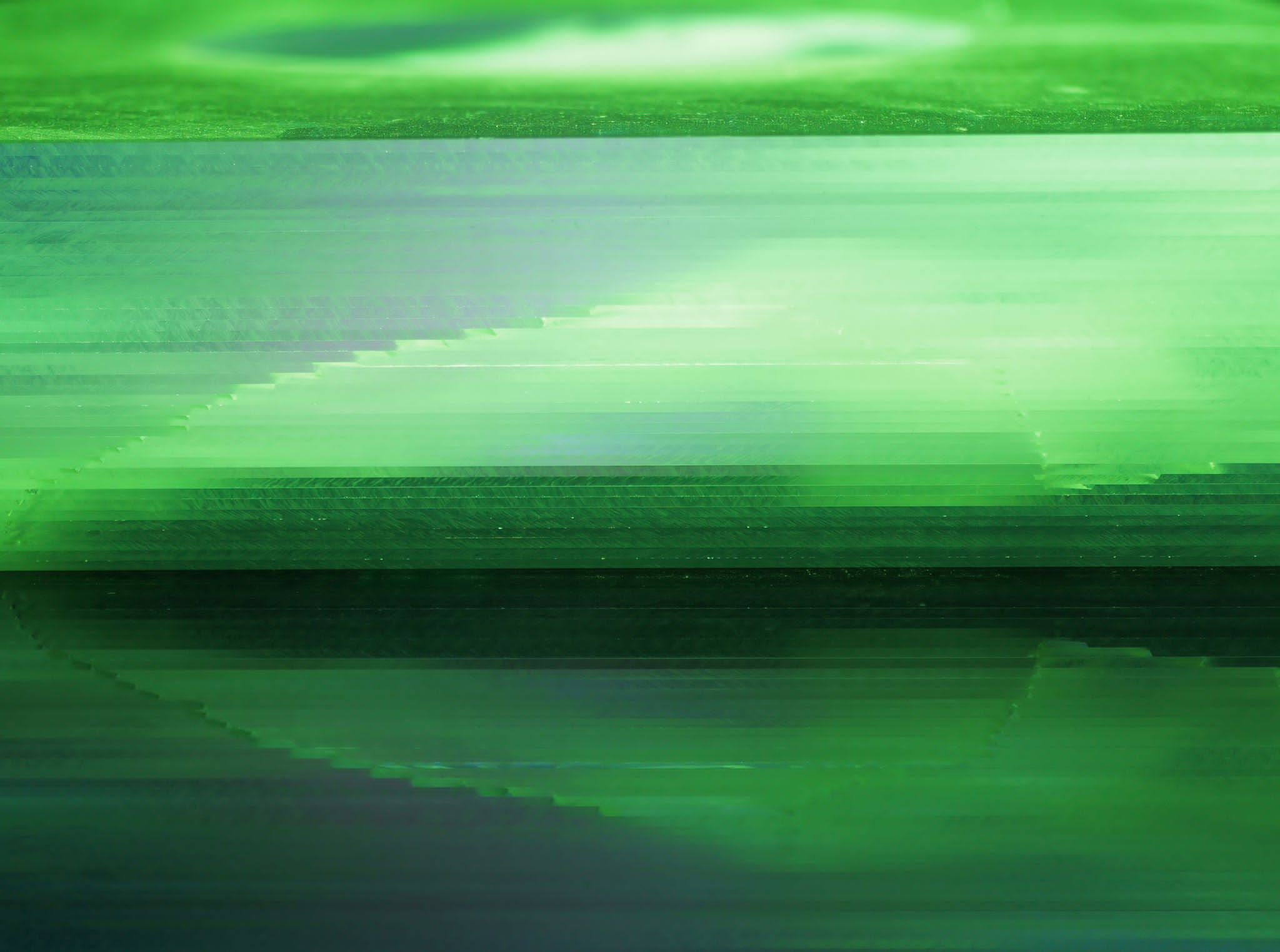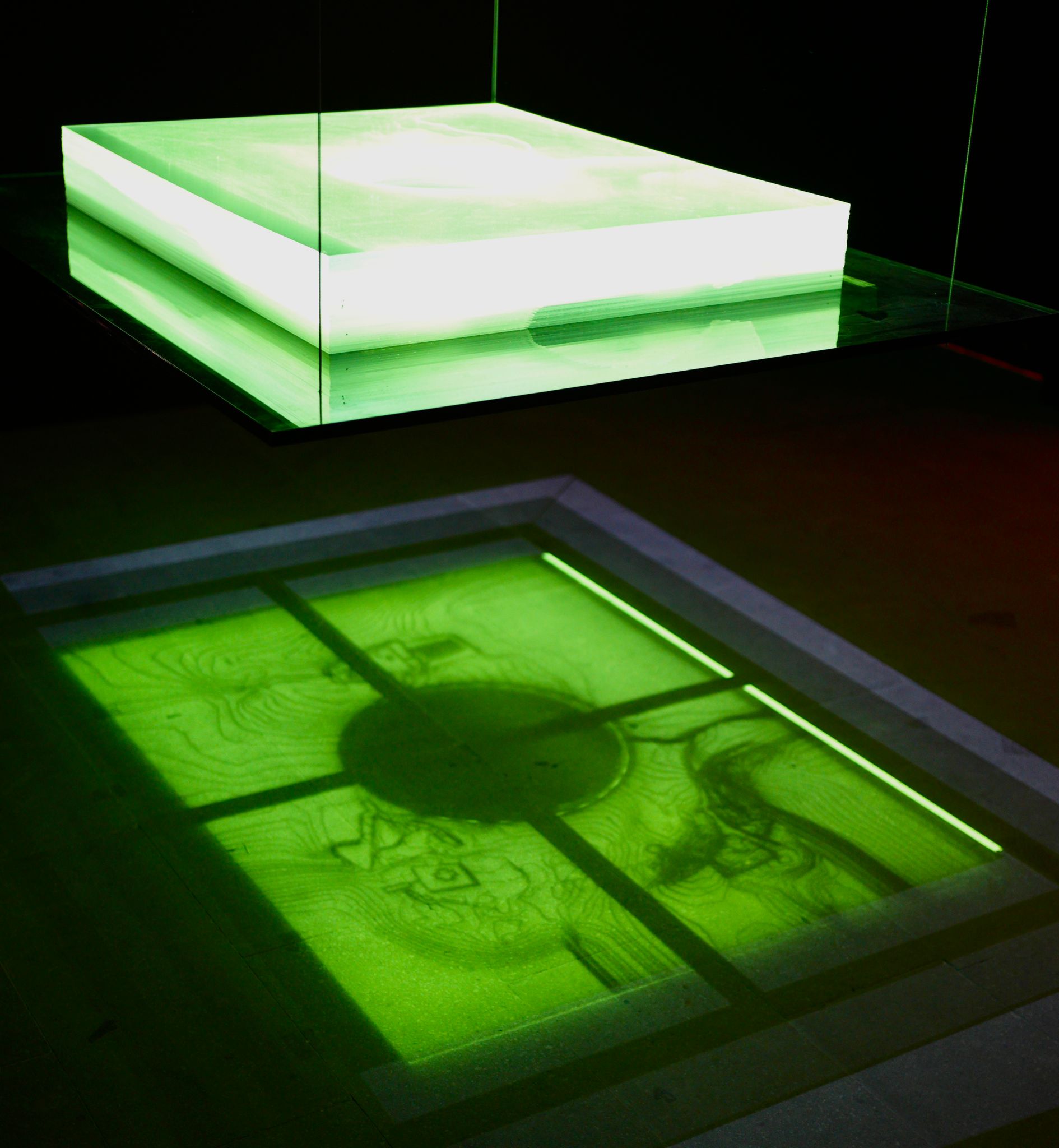 Laser etched plexiglass contour model with projected animation / 2023
Through Time and Terra, La Biennale di Venezia, Venice, Italy