ABYSSINIAN CYBER-VERNACULUS

CCA MFA Design Thesis
Exhibited at California Academy of Sciences, Hubbell Street Galeries
"The politics of design are the politics of self-affirmation."
- Okwui Enwezor
Abyssinian Cyber Vernaculus is a series of Virtual Reality experiences designed to contest the active exclusion of Black and Brown formalisms and artefacts from the architectural canon and contradict the apocryphal stories of Africa.
The project emerged as three distinct VR journeys driven by the player who assumes the role of each "hero", and navigates through their shared terrain of the Medieval monolithic churches of Lalibela, Ethiopia. Each hero represents the hegemonic narratives put forth by the self proclaimed experts of the historic site: Kentucky Johnson (the white saviour), Yohannes (the god fearing Ethiopian man) and Sebi (the hotep, ie woefully misinformed afro-diasporic man).
In the uncharted universe of Virtual Reality, narratives can be driven by the player, distant architectures can be accessed and inhabited, vast distances and treacherous terrains can be transversed within minutes, time can be reversed and spirits can be awakened. These are the reasons that led me to explore the virtual realm and methods of creative computing in my own work as I strive to expand this work into a methodology which allows the audience to suspend disbelief, occupy other bodies and adopt new perspectives.
Furthermore, virtual reality presents the othered with the opportunity to self-actualize and take up space that they otherwise could not within their own realities. I hope to evolve this project and place it in a different context, society or terrain where it can directly respond to uplifting voices, revealing divergent perspectives and working with the elasticity of truth in our political climate.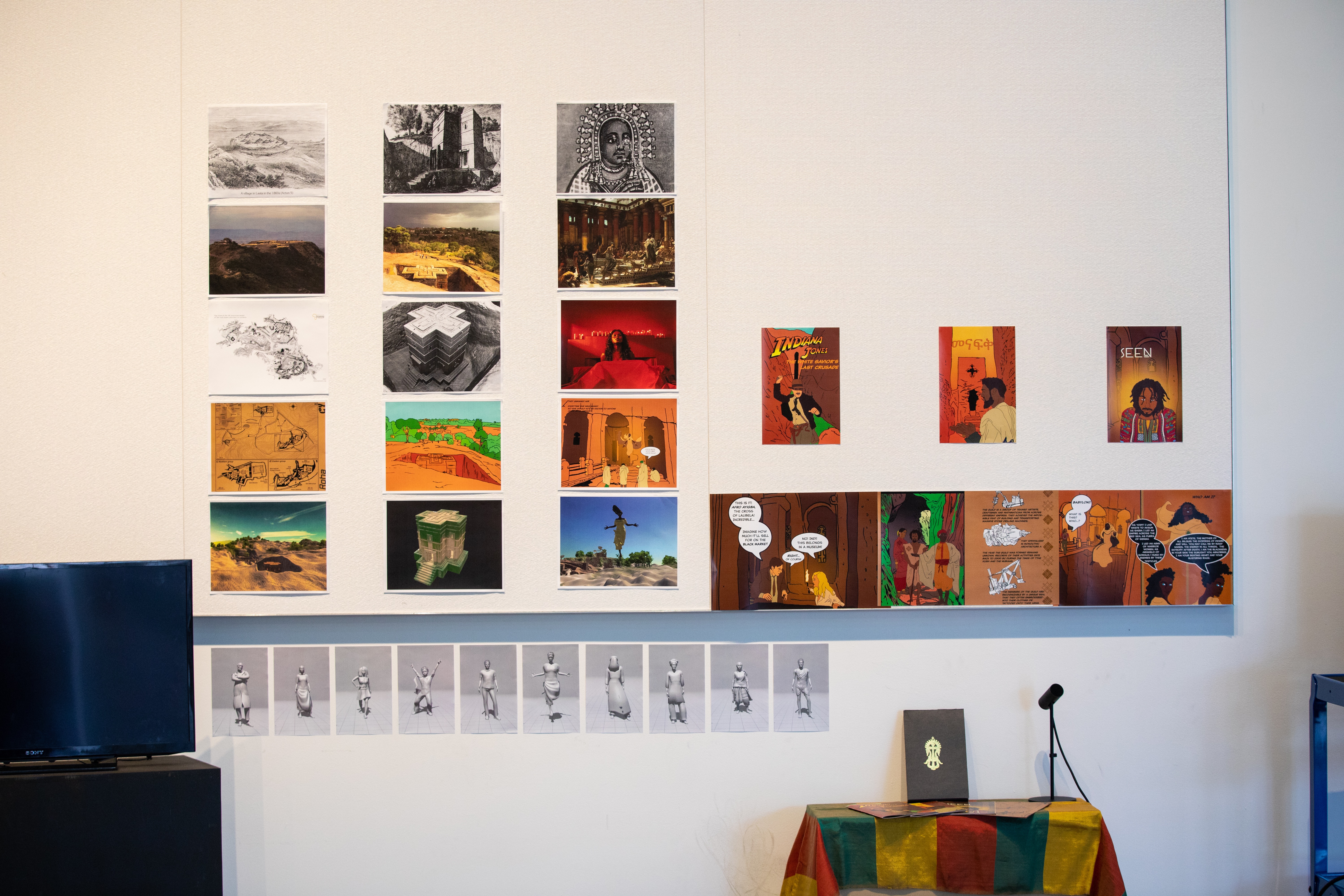 The thesis / dissertation book sheds some light on the multitude of themes involved in this work and the various artists, writers, architects and designers who have influences my practice.
The book is available to order via the link below.

https://www.blurb.com/bookstore/invited/8142042/ed7621d666893571532b4411d546daac7d751fb7