OBJECTS FOR THE OTHERED


Exhibited at "For Future Reference: Afrofutures Festival" at Institute for the Future in Palo Alto, CA.
CCA Commencement Exhibition 2019


"Becoming myths ourselves we are at once freed from harmful constrictions, and unbound by the realities (and whims) of the nation state. Narrative power shifts as we speak the word."
Ingrid LaFleur, afrofuturist & former candidate for mayor of Detroit
Objects for the Othered
is a suite of tools designed to demand respect for women of colour subjected to daily and trying micro(/macro) aggressions.
Drawing on the concepts of moving through the city through narratives, urban entanglements and the aspects of identity and power that overlap with the ritual of caring for black hair, this project seeks to equip women of colour with the tools needed to embody their goddess form and empower themselves while moving through negative spaces in the urban landscape of San Francisco.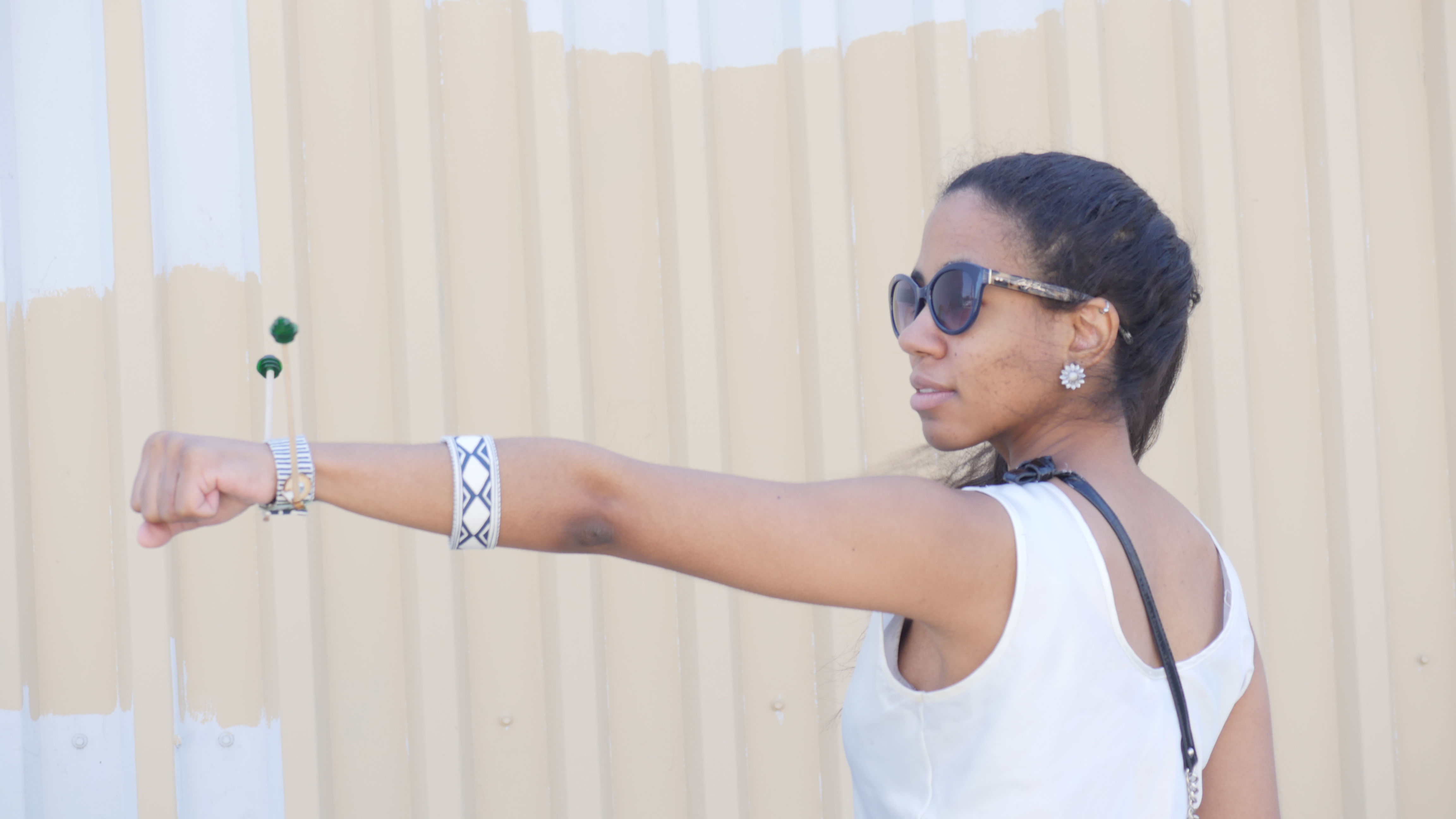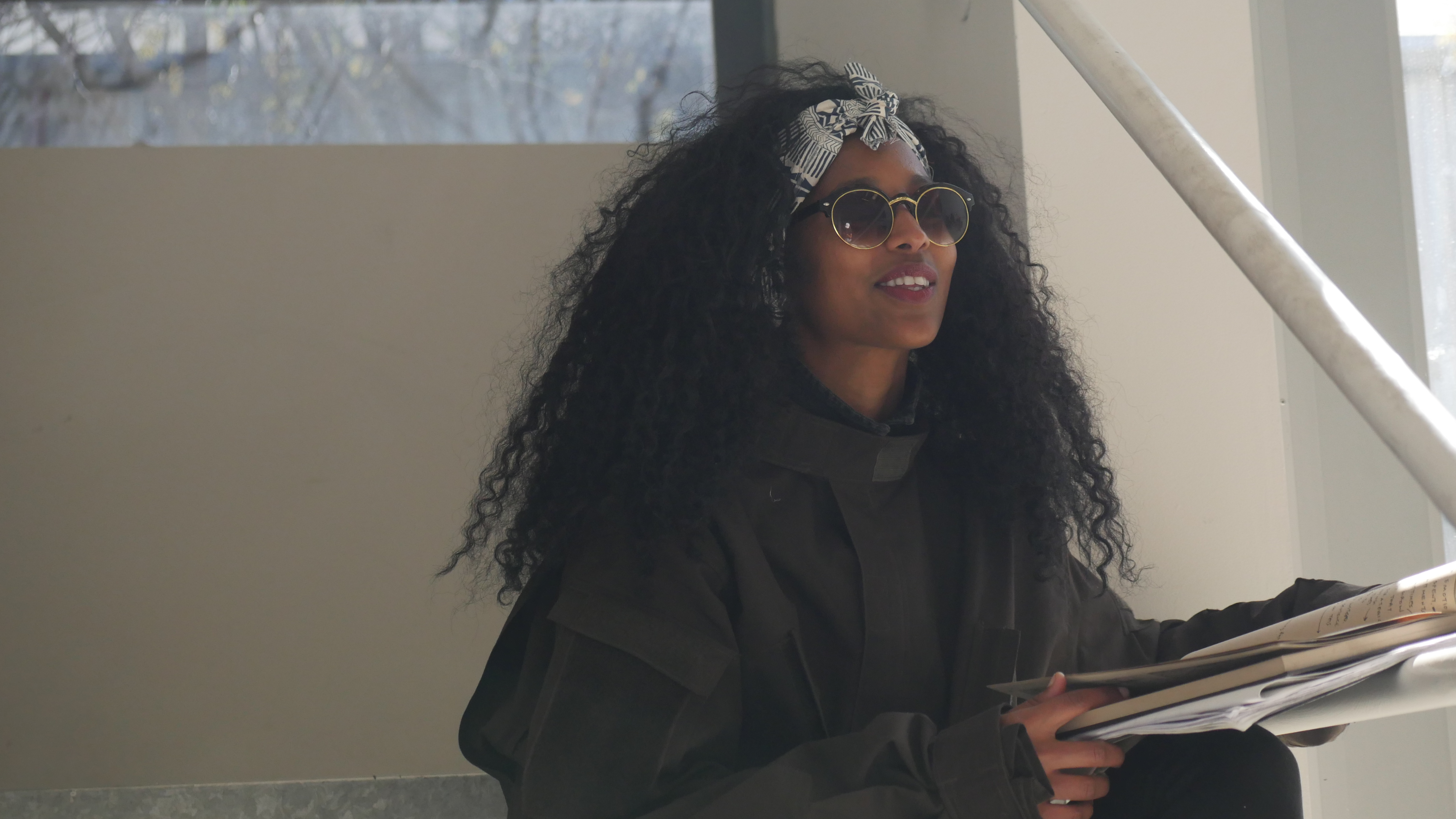 Negative spaces are defined as "space[s] of deletions or of delimitations constraining one's presence at particular locales."

And these spaces are created by the movement of bodies as they physically and mentally avoid certain regions due to cultural rules or laws dictating their movement. These spatial limitations then become "'embodied' in an
actor-centered mobile body, separate from any fixed center or place."

This project alludes to the ancient and resilient rituals of the Yoruba. Although it is said to have originated in Nigeria and Benin, Yoruba has followed its worshipers between borders and across oceans, bending and shaping to adjust to the displacement, trauma and reinvention of its people, thus connecting the Afro-diaspora through a thread of spirituality and collective identity. It takes on other forms and bears similarities to many other indigenous practices, such as Voodoo (Haiti), Santeria (Cuba), Zaar (Middle East) and Erecha (Ethiopia).

How can women of colour reclaim these spaces and establish their presence?





Among the Yoruba deities, Orishas, four of them are powerful female forces.
Yemaya
- Mother, Protector, power of the ocean
Oya
- Warrior, wields the power of lightning and thunder
Oshun
- Feminine Divine, calming powers of water
Ibeyi
- Twins, symbolise mischief, joy and sisterhood
Orishas exist in the elements and in oneself. These tools will be used to call down your orisha and harness your power from within, elevating the "her" to a goddess.
The user will be able activate the tools when she/they finds herself in specific negative scenarios.
The aim of these tools is to provide temporary feelings of empowerment for the user, siginify their presence in their environment and ultimately draw awareness to the issues of subtle and nearly imperceptible discrimination WOC face while moving through urban currents. Ideally, these tools will become so prolific that there will be nothing to put the power of woc into question and will no longer be needed.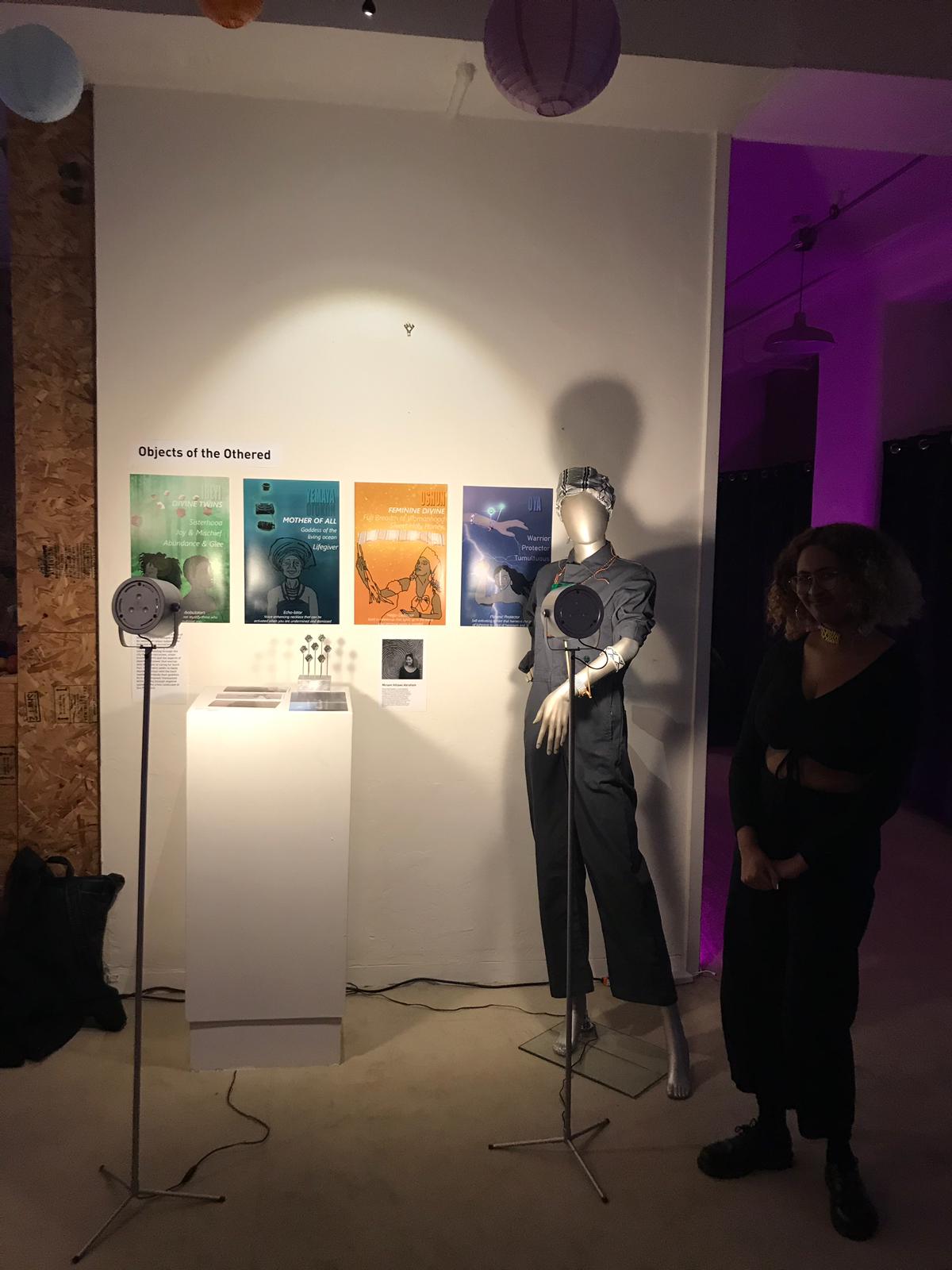 Institute for the Future + BSAM Afrofutures Festival (March 2019) Objects for the othered