ROHA: THE HERETIC'S SAGA

CCA MFA Design Thesis
Exhibited at California Academy of Sciences, Institute for the Future, Hubbell Street Galeries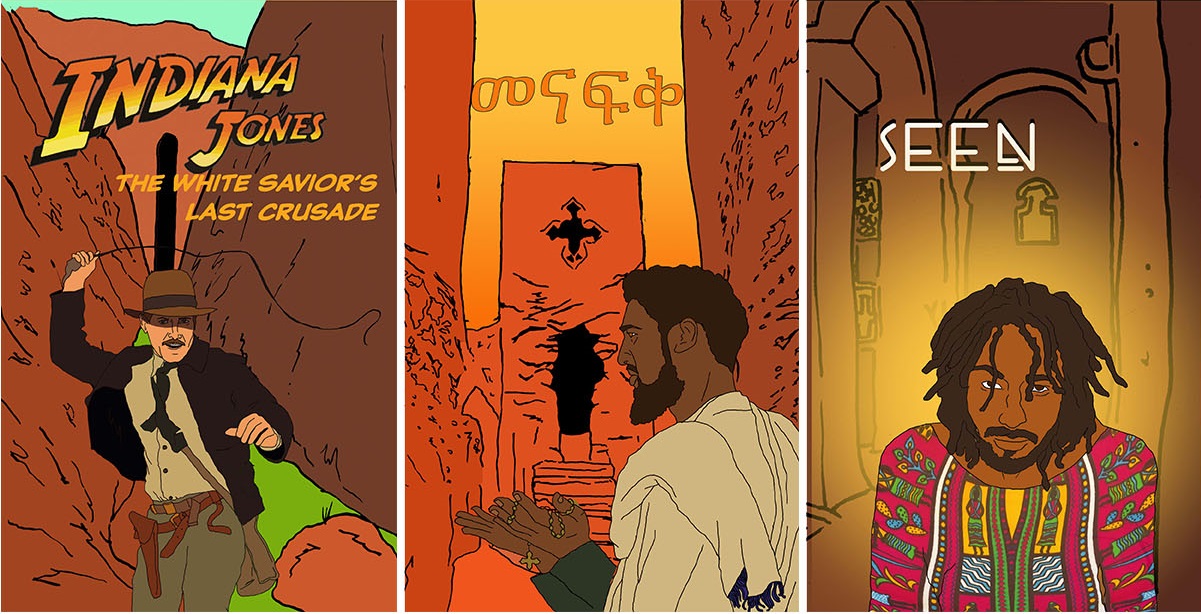 The aim of this thesis has evolved towards fracturing
singularities. When trying to learn about my own cultural and
architectural heritage by examining the Lalibela Churches, I found that information regarding this site was determined by three dominant male perspectives:
Western Academics
Orthodox Christian Ethiopian Men
Hoteps : pro black, yet non-progressive men

This project is a comicbook trilogy set in the 11 churches of Lalibela. Each issue addresses these three perspectives,
offering entry points or portals into afrofuturistic and speculative reimmaginations of happenings, mythologies and histories surrounding Lalibela (Originally Roha).

In each issue, the hero is ultimately flawed and the narrator is as unreliable as the widely contested and uncertain research around the site.
The comics are packed into a box that mimicks a bible with the crucifix of Saint Gebremeskel Lalibela embossed onto it.
The comics contradict and affirm one another within this trilogy.